My little window into the Baby World just got a little brighter today! Check out the KGO ABC 7 News from the East Bay on a big name project!
Performance Lighting Systems hired Iacono Design to come up with a full vehicle wrap design concept for the new Nissan 2500 HD High Roof Shop Truck. One of Southern California's finest vehicle wrap company 1 DAY Wraps did the printing and application. Keep your eyes peeled, see you guys on the 405!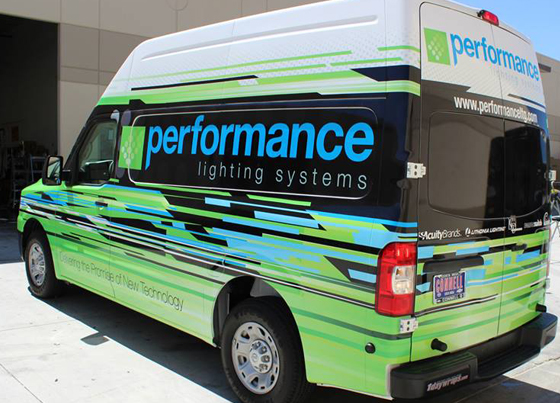 Dwayne Vance stops by with Jay Leno to talk about the latest installment in his Masters of Chicken Scratch series of collectible – and instructional – art books. Check out the smooth stop on one of Joe Iacono Designs pages!
Jeremy Lookofsky of Cartel Customs has done it again for Sema 2012 with his stunning Scion FR-S sport roadster.  It was an honor to be on his A list team for the new concept "Masterminded".  More pics from SEMA coming soon. gReddy, Accuair, Willwood, Alpine, Toyo Tires, Modulare Wheels, Scion Racing.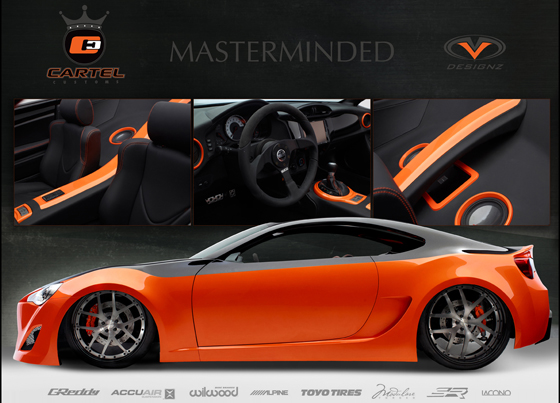 Taking inspiration from the Toyota 2000GT SCCA Race Car built by Carroll Shelby in 1968 that was driven by Scooter Patrick #33.  Kenny wanted to pay homage to a car that Car and Driver even considered to be "… a fantastic engineering masterpiece on wheels".  The Concept FR-S blends Toyota's heritage and tradition with modern styling. More pictures following SEMA next week.  Darkside Fan Page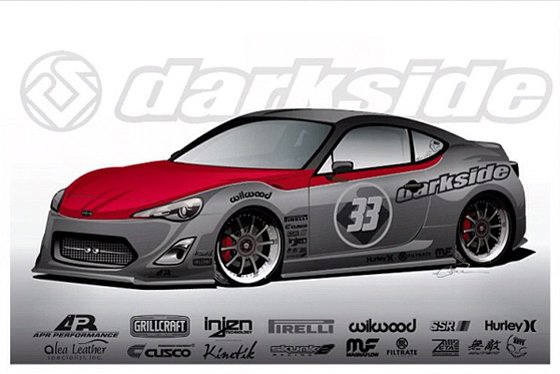 Check out our latest media coverage on a story ran last night regarding the luxury baby stroller market.
Strollers: Latest Celebrity Status Symbol? From Gwyneth Paltrow to Heidi Klum, seems swanky strollers are the hottest celeb accessory! Kid Kustoms, The Roddler, The Kardashians take Miami, E! Hollywood, ABC News.