Check out our latest media coverage on a story ran last night regarding the luxury baby stroller market.
Strollers: Latest Celebrity Status Symbol? From Gwyneth Paltrow to Heidi Klum, seems swanky strollers are the hottest celeb accessory! Kid Kustoms, The Roddler, The Kardashians take Miami, E! Hollywood, ABC News.
The Bay Area has a mid summer triple digit heat wave and the CBS news team catches us Matthew and I on our morning coffee walk in downtown Livermore. The heat wave segment turned into a little stroller envy… LOL. Getting some morning love in Matthews little yellow hot rod!
Last nights episode 5 of the new show Baby Daddy on ABC Family aired and it was an epic tale of the coolest stroller on the planet! OK, I might be biased however after waiting in anticipation the entire summer to the see The Roddler in action with the Hit shows epic cast was painful to say the least. It was amazing to see the product be defined in such a way that shared the vision from the day of conception. It was always a stroller that I wanted to build that would change the game! Derek Theler, Jean-Luc Bilodeau, Chelsea Kane, Tahj Mowry, and Melissa Peterman.  The opening scene shows the guys going on a cruise with "Emma" when Ben decides to take the new stroller out for a spin!!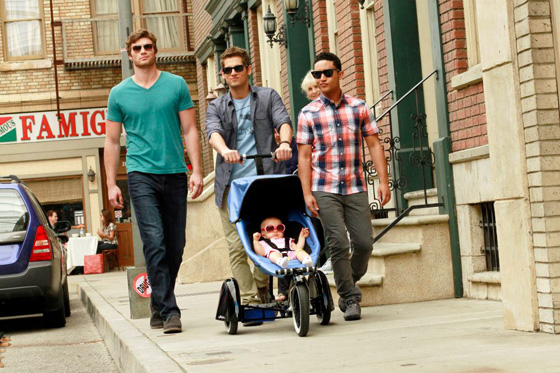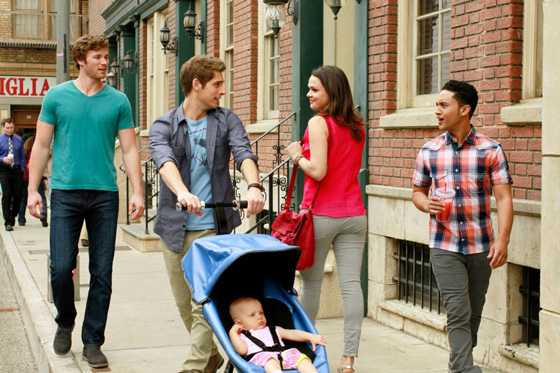 The New Kid Kustoms Enzo Trikes heading to Australia… now shipping.
See more – Kid Kustoms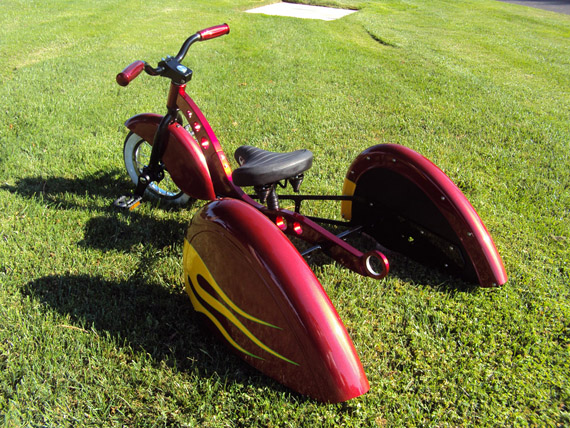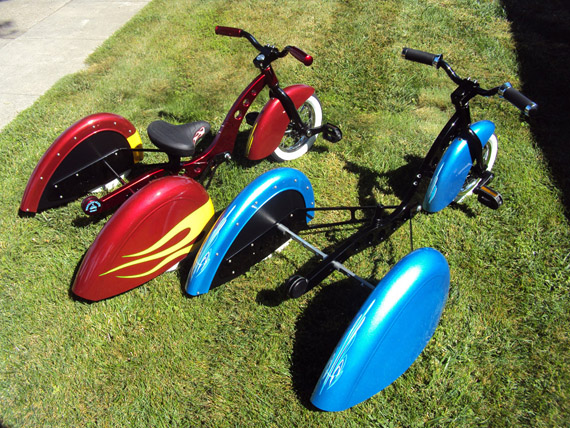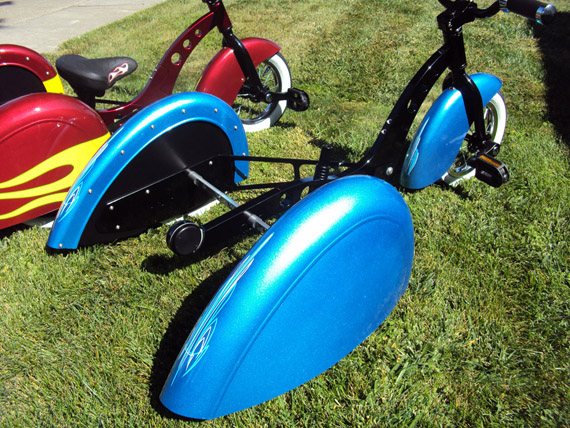 Well… this Roddler build was a special delivery for VIP. Such a special baby party I made a personal delivery all the way to Los Angeles last night to be delivered on the first birthday. Did not get to take pictures of this amazing white pearl chassis in the sun, but it danced with sparkles. Subtle pink lines to set it off… classy style. This was at 12:30am at the Beverly Wilshire Hotel in Beverly Hills.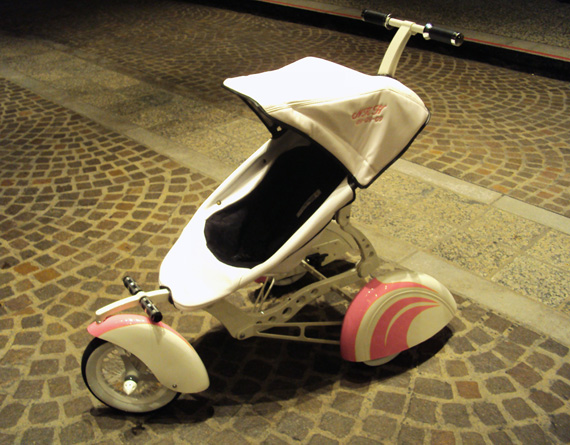 [cincopa 10750342]
My good friend Mike Alexander will be shooting the new cover shoot for an upcoming issue of Mini Truckin' magazine. The Roddler will be pictured on the Beach with a custom chopper that matches, stay tuned!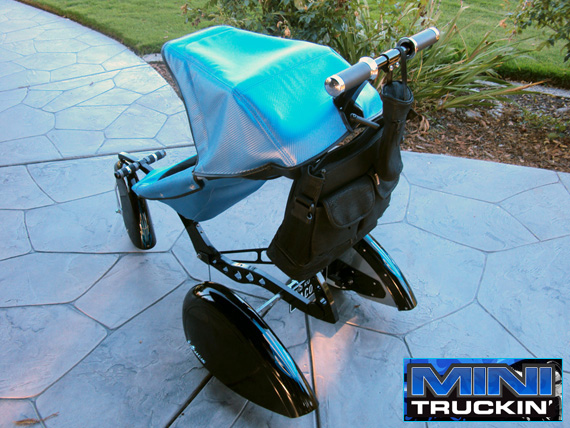 [cincopa 10737971]